Cyburbia is the fifth level of Twisted Metal (1995), and is also a secret level in Twisted Metal 2.
The biggest level of the Twisted Metal contest. Go crazy in school parking lots, battle it out in front of convenience stores, even fight your way past a church! Whoever said games were violent...they were right!!! 8 deadly enemies in this level!
Music tracks: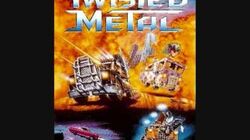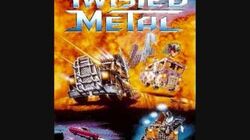 This level is unlockable by entering ↓ ↑ L1 R1 at the track selection screen for a two player challenge match. There is a mod that allows the player to fight 5 computer enemies at most. However, the enemies have no sense of direction, and tend to drive back and forth as well as in circles. The song that plays on this level is the same as in Los Angeles.
Ad blocker interference detected!
Wikia is a free-to-use site that makes money from advertising. We have a modified experience for viewers using ad blockers

Wikia is not accessible if you've made further modifications. Remove the custom ad blocker rule(s) and the page will load as expected.