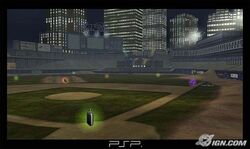 Big Blue Stadium is an arena in Twisted Metal: Head-On. It is the first stage in story mode.
This arena was a Baseball Stadium. It includes two dugouts that connect, a concert stage, bleachers and a small building where a full health can be found (Story Mode Only).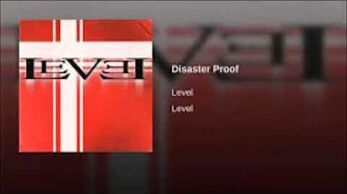 Music tracks:
Trivia
If you watch the entire first cutscene you will hear a different song play. The song is "Disaster Proof" by Level.
This is the only arena in story mode where you do not unlock anything when you beat the minigame.