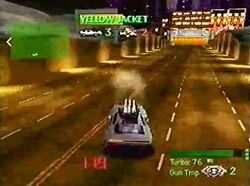 Freeway Free For All is the third level of Twisted Metal (1995).
Gunfights on the LA Freeways? Wherever did they get THAT idea?!? Live out a reality that most LA Drivers experience EVERY DAY! Blast 5 opponents to South Central and back in this fast paced level!
Music track: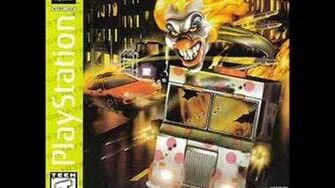 Ad blocker interference detected!
Wikia is a free-to-use site that makes money from advertising. We have a modified experience for viewers using ad blockers

Wikia is not accessible if you've made further modifications. Remove the custom ad blocker rule(s) and the page will load as expected.