Holland: Field of Screams is the seventh level in Twisted Metal 2.
Twisted Metal 2
Hunt down 9 vehicles in and around windmills while plowing through tulip fields. Trap your opponent in a windmill and plant a remote bomb for ceiling-slamming fun! Go dutch and make them all pay in FIELD OF SCREAMS.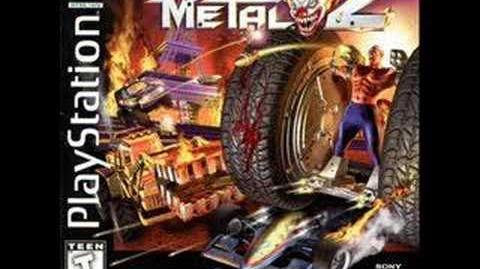 Trivia
The theme music for this level was used for the swamp tracks in Jet Moto (which also has a stage in this game, and uses the same music.)
Holland's music was also featured on the Tree Top Rumble level in Twisted Metal: Small Brawl.
In the beta version of the game, there was an extra windmill in the background (A fully modeled one as opposed to a simple sprite).

The level was also called Denmark.

This level's subtitle is likely a play on the title of the 1989 movie Field of Dreams, though it has nothing to do with that movie.
Ad blocker interference detected!
Wikia is a free-to-use site that makes money from advertising. We have a modified experience for viewers using ad blockers

Wikia is not accessible if you've made further modifications. Remove the custom ad blocker rule(s) and the page will load as expected.