Twisted Metal III is the third installment in the Twisted Metal series, and the first made by 989 Studios. It was released in 1998, and later re-released as a part of the PlayStation's Greatest Hits program. The game features several new characters as well as some characters from TMII.
Story
Calypso: "I am Calypso. Each year, I gather the twelve worthiest drivers to face off in the Twisted Metal competition. They must face each other-- and some of my friends-- to claim the ultimate prize. I grant a single wish; whatever the winner asks for. To the losers? DEATH! Welcome to Twisted Metal!"
Contestants
Returning Contestants
New Contestants
Boss/Unlockable Contestants
| Vehicle | Driver(s) | Description |
| --- | --- | --- |
| Minion | Minion | A Hellish demon who wants to spend eternity in Hell (Unlockable Character). |
| Sweet Tooth | Needles Kane | A clown who wants to eat all the candy he wants (Unlockable Character). |
| Darkside | Mr. Ash | Boss of Washington level (Unplayable Character). |
| Primeval | Unknown | Boss of the Blimp level (Unplayable Character). |
Game Modes
Single Player
Multi-Player
Battlegrounds
Intro Cutscene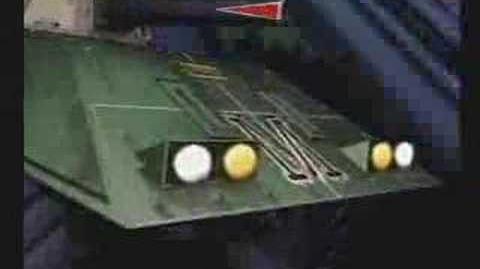 Trivia
​See Also
Ad blocker interference detected!
Wikia is a free-to-use site that makes money from advertising. We have a modified experience for viewers using ad blockers

Wikia is not accessible if you've made further modifications. Remove the custom ad blocker rule(s) and the page will load as expected.