Twister is a contestant who makes her first and so far only appearance in Twisted Metal: Small Brawl. She has yet to appear in other Twisted Metal games.
This girl isn't exactly the brightest bulb in the pack, but she is one of the best drivers! She loves going fast, and enters the contest seeking the ultimate thrill ride!
Ending: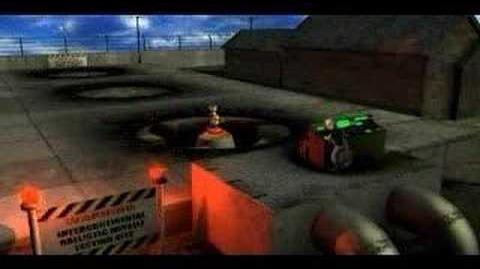 Trivia
She shares her name with her vehicle. This also applies to: Slam, Spectre and Hammerhead.
Twister is the only female character in Twisted Metal: Small Brawl. The vehicle Mime is claimed to be driven by a female; however, the driver is never shown.
Ad blocker interference detected!
Wikia is a free-to-use site that makes money from advertising. We have a modified experience for viewers using ad blockers

Wikia is not accessible if you've made further modifications. Remove the custom ad blocker rule(s) and the page will load as expected.